Skip Navigation
Website Accessibility
Ewe News - PLEASE READ - Confirming your Nashville pre-order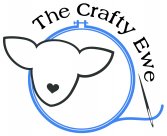 Important Information about your Market Pre-order
Hi there stitchers!
Nashville is right around the corner and I am confirming we've received your pre-order for Market items. Many of the things you want we've already ordered from the designers. The rest we'll get there. So far we haven't heard about anything being sold out.
Please remember that online pre-ordering will be shut off starting February 28. It'll be available again on Monday, March 6. At that point everything else we were able to buy at Market, I'm looking at you Blackbird Designs, will be loaded and available for purchasing.
To give us time to pack up pre-orders, we will be closed Saturday, March 4 thru Tuesday, March 7. If you're local and want to pick up your order (and maybe a few other things) you can start shopping the Nashville releases starting Tuesday night from 6:00- 8:00pm.
For those of you from out of town, we'll begin shipping your orders on Friday, March 10th. That'll give you time to add to your order. Or ask us to kit up a Market purchase. We're bringing back lots of lovely fabric and have full fiber walls. We'd love to put together a supply package just for you.
Same goes for Steel City attendees. Your orders will be set aside but we won't seal the bags until later in March. You can add charts, fibers and fabrics thru March 18th.
SPECIAL NOTICE FOR THOSE WHO CALLED OR EMAILED PRE-ORDERS AND HAVE NOT PAID FOR THEM -
Later today you will receive a receipt for the items you requested. It'll include everything for which we had prices. Please review it carefully and let us know asap if we need to make any changes. Invoices for those items will go out first thing Wednesday morning. In order to hold your items, the invoice will need to be paid by the end of the day Thursday. If we have your credit card on file, we will process the payment for you.
Thank Ewe again for your Nashville Market purchase! Please don't hesitate to email or call if you have questions about Market or anything else.
Happy stitching,