Skip Navigation
Website Accessibility
Hey Ewe Eastern OH and Western PA/NY Stitchers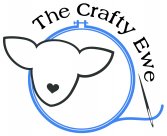 Eastern OH, Western PA/NY Stitching News

Hi stitchers,
Here are the events and stitching get-togethers that are happening in your area. If you know of any others, please send us information for the next newsletter.

Oil City PA, Tuesday Evenings - A group of stitchers meets every Tuesday at the Oil City library from 6:00pm to 8:00pm. The address is 2 Central Ave, Oil City, PA 16301
Stitchin' in the Burgh meets monthly. Their September get-together is Saturday, September 24 at the Bible Baptist Church. (412 Old Washington Pike, Carnegie, PA 15106.) Click on the photo to join their private Facebook group and RSVP.
If you have friends who want to receive this newsletter, have them send us an email.

Happy stitching,