Skip Navigation
Website Accessibility
Ewe News - Doubling down on September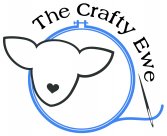 Silk and Sampler September
Classic Colorworks Belle Soie Silk
Guess what's right around the corner? Yep, it's Silk September, our annual silk fiber sale. This year the sale is going to be accompanied by special prices on sampler charts too!
All in stock silks will be 20% off. Special orders are excluded and we won't be able to hold threads for you without payment.
Hands Across the Sea Ann Gardner
Sampler charts will also be 20% off. Only charts categorized in our system as Samplers will be on sale. Many but possibly not all designs from your favorites will be discounted including Blackbird, Plum Street, Queenstown, With Thy Needle and Thread, Scarlett House and more. You can check sale prices on the website or by giving us a call.
Speaking of sales, don't forget our end of the month clearance sale. Any chart already marked down is further reduced to 70% off the original price. Sale dates for this month are Sunday, August 28 thru Saturday, September 3.
Quillie pumpkin or tree class Berry finishing class

And because we're getting to the time of year when you want to stay inside, we've added two classes to the calendar - another quillie class and a strawberry pincushion class. You can get all the details and register on our website under Classes/Events


Hope you're having a wonderful end to summer and getting some stitching in,