Ewe News - Our fundraising raffle to win an OOP Blackbird chart has begun!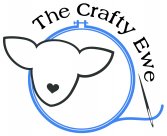 And to All a Good Night

Raffle tickets are on sale for the Blackbird Designs chart "And to All a Good Night." This fabulous design is long out of print. (It was number 11 in the Loose Feathers series.) Please consider purchasing tickets and sharing our Facebook and/or Instagram post with your stitching friends. I promise if you do you'll have the gratitude of the thousands of patients and families helped by the American Cancer Society. And you'll make it onto Santa's Nice list.