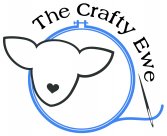 Quillie Pumpkin Class

Hey there pumpkin,

Are you looking for a different type of project? Then our next class is for you. Teri Hedrick will be teaching a quillie class to make this fabulous 3-dimensional pumpkin. Doesn't it just scream autumn?





Quillie is an easy technique. You use rolled strips of wool to make the quillies which are then glued or sewn to a shape. The cost of the pumpkin class is $50. You can sign up online on our Class page or by calling us at 440-838-1600.

While you're online, don't forget to check out our event calendar. We'll be adding a stitch along soon for Beach Please from Hands On Design because we LOVE stitching on paper and think her shadowbox finish is super fun and unique. We can hardly wait for the charts to arrive.






Happy summer and happy stitching,